Fans can try out three different game modes across three of the planets.

There's Walker Assault on Hoth, Drop Zone on Sullust and Survival Mission on Tatooine.

Drop Zone is described as a tactical mode in which players need to keep one eye on the sky for incoming drop pods.

As an added bonus, fans will be able to check out the card-based Battlefront companion app.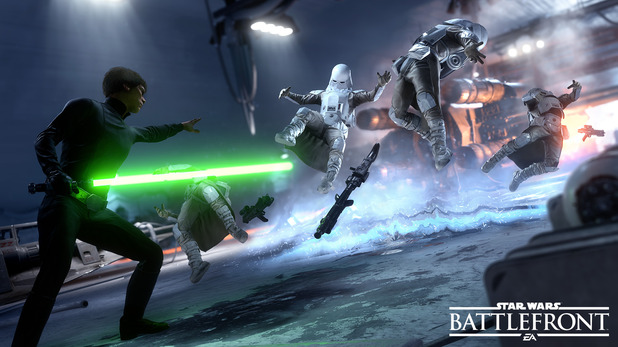 Star Wars: Battlefront is in development for Xbox One, PS4 and PC. It will be released on November 20.

It launches with a host of multiplayer modes, including the recently announced Fighter Squadron, which consists of 20-person dogfights.

Read more: http://www.digitalspy.co.uk/gaming/news/a670379/star-wars-battlefront-multiplayer-beta-is-coming-soon-to-xbox-one-ps4-and-pc.html#ixzz3mpM9ZTWM
Follow us: @digitalspy on Twitter | digitalspyuk on Facebook